Bitatto is a reusable lid for wet wipes. It applies to all types of wet wipes.
It prevents a problem of drying out and keep tissues moist and durable.
It is simple and allows one-handed use!
Bitatto's characteristic
POINT.1

Reuse
repeatedly
POINT.2

Easy to carry
POINT.3

Flip top lid
POINT.4

Easy to
pull out
POINT.5

Keep
tissues moist
POINT.6

Adhesion strength gets back
after washing it with water
For Baby wet wipes
Wet wipe is necessary item for child – rearing.
If there is Bitatto, easy to open/close the wet wipes.
Wet wipes will not dry.
It gives you stress free child-rearing life.
Antiperspirant sheet
When using antiperspirant sheet, we are busy, aren't we?
If you use Bitatto, you could open it by one hand and you would not waste of your time.
Bitatto gives you smart life.
Nursing care, cleaning cleaner, pet wipes, Bitatto is always useful.
Based on the idea, the using situation of Bitatto is infinite.
How to use Bitatto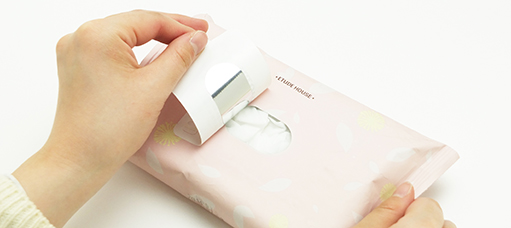 1
Remove the resealable label from the wet wipes package.
2
Peel off the protective film from the reverse side of Bitatto.
※Be careful not to take off the adhesive sheet together.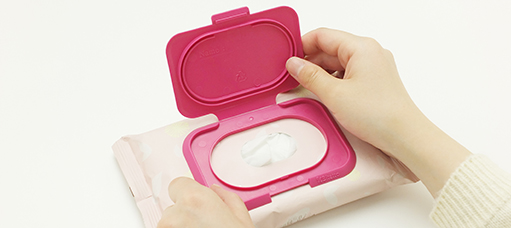 3
Apply the Bitatto.
※Make sure there are no winkles, water, oil or dust on the package before applying Bitatto.
If adhesive becomes weak
If the adhesive sheet's strength becomes weak by dust or dirt, it is available to recover with water and natural dry.
If adhesive sheet becomes weak by oil such as from the hand or ink, clean it softly with neutral detergent or alcohol sanitizer.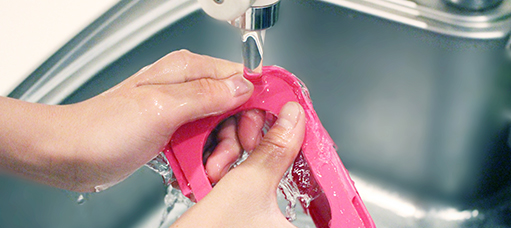 1
Wash adhesive sheets softly with water.
※Do not scrub it with nails or sharp stuff.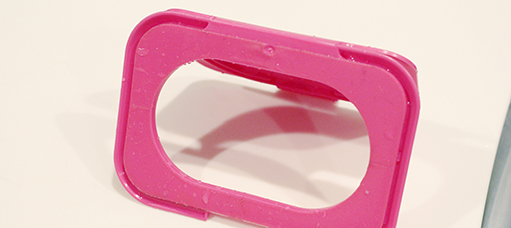 2
The adhesive strength gets back after drying naturally.
※Bitatto is not a disposable product. It can be reused repeatedly. Its life span is subject to usage environment and frequency.
Bitatto Plus
Features of Bitatto Plus
Bitatto Plus finally releases with upgraded functionality and quality!
Push with a finger to open! It is also closed tightly by one hand with no effort.
The upgraded special adhesion not only stronger to use durable but same function as washable!
9 different Bitatto pIus'combination is available!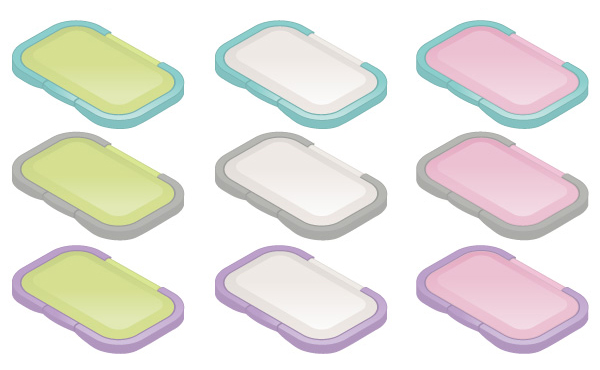 How to remove the upper lid

Fix a body on the flat surface and remove the connection port gently from the main body.
If you remove it with too much strength, it could be damaged.

How to apply the upper lid

Please make sure that the silicon connection is inserted deeply into the upper lid's pocket.
If it isn't connected sufficiently, Bitatto Plus won't open and close smoothly.
Please insert the connection part to the one side of main body, and insert remaining connection part to the other side.