No need to prepare special Mug.
Bitatto Mug will change normal mugs into the straw mug wherever and whenever.
It is useful for Baby, Elderly, and Handicapped people.
Points of Bitatto Mug
POINT.1

Suitable for many cups.
POINT.2

Use reusable straw.
POINT.3

Easy to carry
POINT.4

To prevent back draft by check bulb
POINT.5

Using expensive silicon
POINT.6

Hygienic! Able to do Disinfection and Boiling
Cup becomes Straw Mug
Mama is worried spill cleaning every day.
Bitatto mug solves the issue. Smiley life begins.
Wherever, whenever, just cover it.
Easy to carry because of silicon product. For example, at restaurant just covers cup.
It must be very useful at the BBQ party.
Peace of mind at Bet side
No worry about spit off by fell the cup.
It will be useful during hospital and nursing care.
How to set Bitatto Mug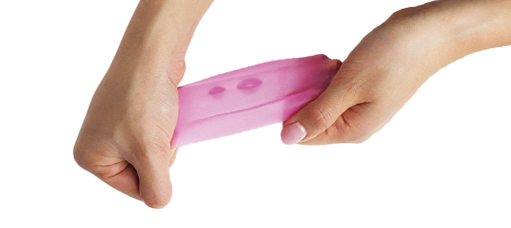 1
Please hold by both hands large prat of product size.
Be careful of hooking the claw.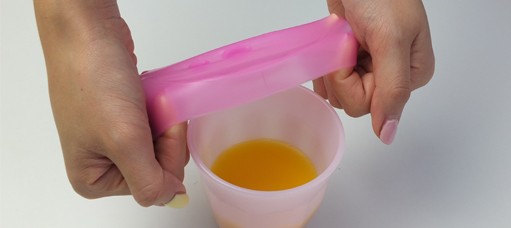 2
Cover the Bitatto Mug from in front of the cup.
Be careful to spit off the drink.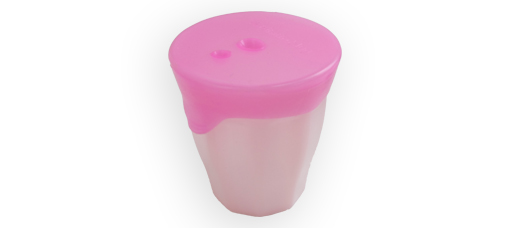 3
It's done when you confirm the Bitatto Mug is fitted with cup.
Please put straw and then use.
How to use Silicone straw which is included in special carrying case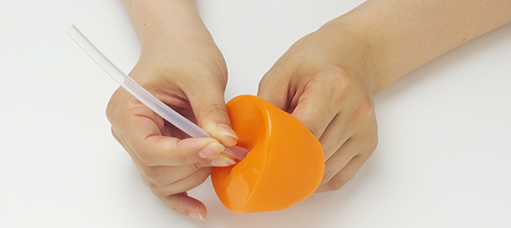 1
Put the Silicone straw to the BITATTO MUG, before covering BITATTO MUG to cup.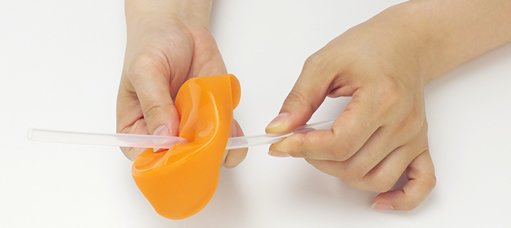 2
Please put the straw from front side to back side, and adjust position of straw by pulling straw's tip part.
※Do not put nail on BITATTO MUG, it might make damage the silicone.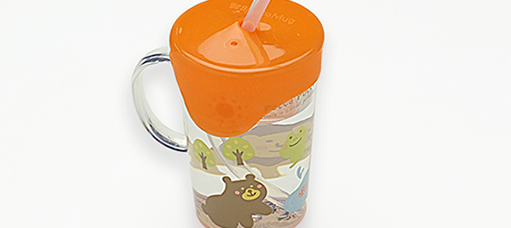 3
Since the straw is made by silicone, it might be bent inside of a cup. If it needs, you might cut the straw by scissors.
Training for sucking and drinking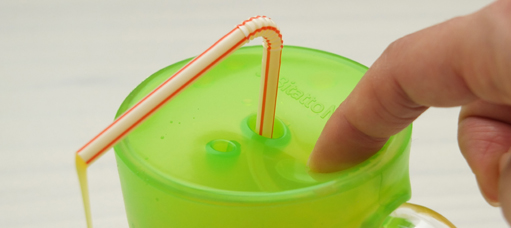 ★
CHECK POINT!
While putting straw and push the Mug,contents would come out.
Please use it for child's straw training and people who are bed ride.